Word een #DigitalTransformaker
Keten Coördinator
Den Haag • Netherlands
Profiel
Business Process Consulting
Functiebeschrijving

Een marktconform salaris - Lease auto- Een leuk team waar je je snel thuis voelt en veel aan kennisdeling wordt gedaan
Pak jij een centrale rol in de digitale informatieverschaffing binnen het publieke domein?
Wil je bij een informeel, toegankelijk en professioneel bedrijf werken?
Als keten coördinator ben je verantwoordelijk voor het beheren en/of coördineren van alle onderdelen binnen een dienstverleningsketen. Je zorgt ervoor dat incidenten snel en adequaat worden afgehandeld teneinde de continuïteit te waarborgen. Verder ben je verantwoordelijk voor het initiëren, voorbereiden en gecontroleerd doorvoeren van wijzigingen. Dit doe je in samenwerking met je collega's, de change managers, architecten en de benodigde leveranciers. Je houdt je daarbij aan afspraken die daarover met de business, ketenpartners en leveranciers zijn gemaakt.
Je bent verantwoordelijk voor het (laten) oplossen van incidenten en problemen en voor het gecontroleerd doorvoeren van wijzigingen. Veelal vervul je een centrale rol in een keten en ben je ervoor verantwoordelijk om met de verschillende ketenpartners op tactisch niveau duidelijke afspraken te maken voor zowel de korte- als lange termijn. Samen met collega's zorg je ervoor dat de gemaakte afspraken over bijvoorbeeld beschikbaarheid, integriteit, security en vertrouwelijkheid gewaarborgd blijven.
Je bent verantwoordelijk voor het administreren van incidenten en serviceverzoeken.
Je werkt actief samen met leveranciers waarbij je de gemaakte afspraken vastlegt, bewaakt en opvolgt. Tevens hou je je bezig met het oplossen van bevindingen die voortvloeien uit beveiligingsassessments en audits.
Voor vragen kan je contact opnemen met Anne Hendriks op 06 - 11 85 64 49 of anne.hendriks@devoteam.com
Kwalificaties
Een afgeronde HBO opleiding of hoger
Je hebt minimaal 5 jaar ervaring in het vakgebied en aantoonbare ervaring met het doorvoeren van changes en afhandelen van incidenten en problemen
Je hebt kennis op het gebied van Agile werken, BiSL, ITIL
Je hebt ervaring met web services, XML en het opstellen van, stroomdiagrammen en user stories
Je bent doortastend en een zelfstarter, klantgericht en samenwerkingsgericht
Je bent flexibel en stressbestendig
Natuurlijk ben je zowel schriftelijk als mondeling zeer vaardig in de Nederlandse taal.
Voor deze functie is ervaring bij Rijksoverheid een belangrijke pré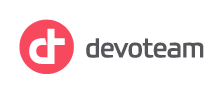 Recruiter

Video